Everyone's favourite Spanish-speaking explorer is back on stage for the school holidays, on 11 to 13 September 2015! This time, in Dora the Explorer LIVE! Search for the City of Lost Toys, Dora needs your help to retrieve her lost teddy bear, Osito, and stop Swiper from stealing their tools!
Before you make your way to Resorts World Theatre for the show with your kids, we look at five life lessons that Dora dishes out all the time, and reasons why she is a role model for kids.
1. Team work is important
Dora often engages the help of her friend, Boots, when it comes to solving puzzles and getting over obstacles along her adventures.
As the saying goes, "No man is an island." Thankfully for Dora, trusty Boots is always there for her. Which brings us to our next point.
2. True friends will always be there for you
Dora can always count on Boots and the kids watching the show to help her with answers. Likewise, true friends are those who will always be there for you.
You should be able to count on them for help whenever life poses a challenge too big to handle alone. The best kind of friends are also those who are always up for an adventure!
3. Integrity
Swiper is always there to steal an important clue or tool that Dora has to complete her adventure! While it is easy to take the shortcut to achieve your goals, Dora never gives in to Swiper. Instead, she completes the challenges based on her own abilities (with the help of Boots, of course!).
4. Determination
Despite the many challenges that she faces on each adventure, Dora just keeps going. And that's how we should be in life! How many of us can actually say that we face each obstacle with a smile and the right attitude? And that brings us to the last point…
5. Attitude is everything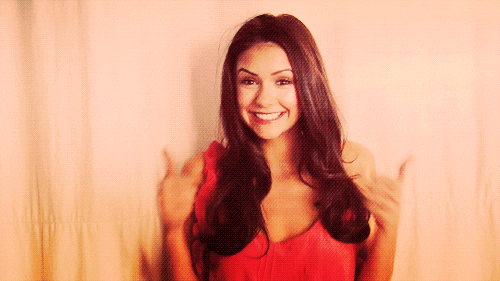 Seriously, have you ever seen the girl upset? Even when she's hit so many bumps in the road, she's still a ray of sunshine. Enough said.
Dora the Explorer LIVE! Search for the City of Lost Toys will be showing at Resorts World Theatre this school holidays, 11 to 13 September 2015. Book a fun-filled time with your kids now.
Dora The Explorer LIVE! Search for the City of Lost Toys
Date:
11 – 13 Sep 2015
Time:
11am, 3pm, 7pm
Venue:
Resorts World™ Theatre
Prices*:
Standard: S$108, S$88, S$68
Restricted View: S$48Get your tickets at SISTIC or Resorts World Theatre*Prices exclude SISTIC booking fee and handling charges. Terms and Conditions apply.
Venue & Admission Rules:
▸ Not recommended for infants in arms and children below 2 years old.
▸ All patrons (including infants in arms) must purchase a ticket to enter.
▸ Admission is subject to tickets produced at the entrance.
▸ No Flash Photography, Video recording and Audio recording is permitted for this event.
▸ For the viewing pleasure of all patrons, the event organiser reserves the right to remove attendees who make excessive noise or cry during the performance, and seeks all parents' understanding on this matter.
Facebook Comments